All too often, mental illness is an isolating experience. Those who live with it may find it daunting to try and reach out for help. They may not even realize that a mental health center could bring them relief from their symptoms and help them return to normal, day-to-day life.
If you are someone who could benefit from professional treatment, consider an Oglethorpe recovery center. Oglethorpe, Inc. has helped individuals overcome mental illness since 1999. We oversee numerous treatment facilities to support them as they support others.
This includes Springbrook Behavioral Hospital, a mental health center located in Brooksville, Florida. In Brooksville, we treat a wide range of mental disorders as well as co-occurring substance abuse issues. For more information, read below.
What Can a Mental Health Center Treat?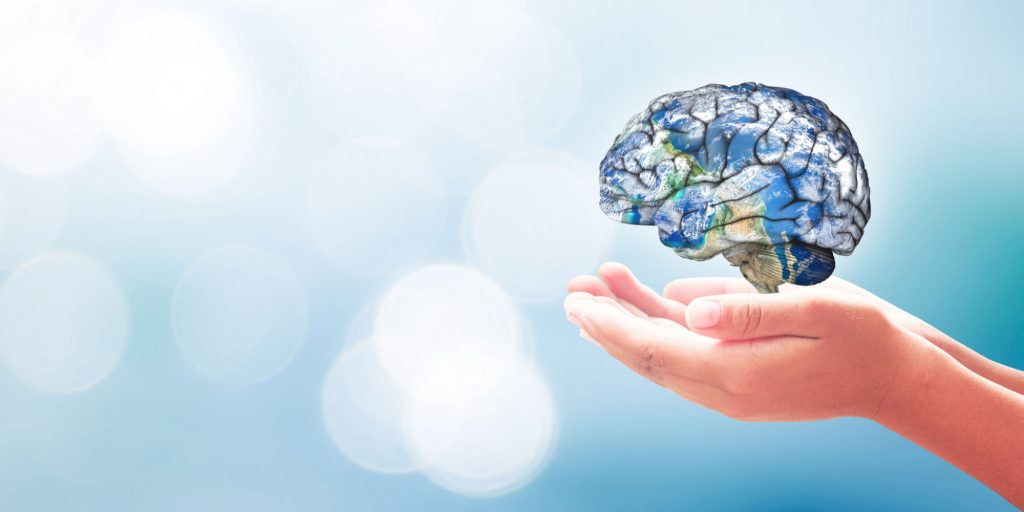 When someone speaks about "mental illness," any number of conditions could jump to mind. For instance, some people think first of depression, while others may envision substance abuse or a schizoaffective disorder. These are all valid mental health concerns, and as such, they all deserve the same level of compassion and attention.
Thankfully, a quality mental health center, such as any of those headed by Oglethorpe, Inc., can treat all these problems and more. For example, some of the conditions treated at a mental health center include:
Schizophrenia
Post-traumatic stress disorder (PTSD)
If you aren't sure what condition you have, but you suspect something is wrong, that alone is reason enough to reach out to an Oglethorpe mental health center. By connecting with trained mental health professionals, you can find an answer to the symptoms you've been experiencing. And after identifying it, you can pursue effective treatment options.
Do I Need to Go to a Mental Health Center?
Many people put off going to a mental health center because they believe their symptoms are "not that bad." Whether it is due to internalized stigma against mental health issues, a desire to appear strong to their loved ones, or something else entirely, these beliefs ultimately do more harm than good.
If you have ever felt this way, know that there is no shame in seeking professional support for your mental health. It requires strength and courage to open up about things that hurt. However, in doing so, you can move past them and start to heal.
In the event you aren't sure if you need help, consider the following. You may need the services of a mental health center if you have:
Thoughts of harming yourself or others
Poor performance at work or school
Symptoms that have lasted longer than two weeks
Difficulties meeting your basic needs (eating, hygiene, sleep, etc.)
Social isolation
Difficulties completing everyday tasks
Frequent mood swings
Unexplainable aches and pains
The above is not a complete list. Depending on what type of mental illness you live with, you may only exhibit a few of these red flags. Fortunately, licensed professionals at an Oglethorpe mental health center can help assess your individual situation and symptoms. With their help, you can uncover the root cause of any difficulties in your life and restore daily functioning.
Types of Mental Health Services
As discussed previously, a mental health center can treat many types of cognitive issues. As such, there is no "one size fits all" treatment program. Instead, Oglethorpe treatment centers like Springbrook Behavioral Hospital offer an assortment of programs. This way, everyone who looks for mental health care can find the best option for their unique needs.
Below are three of the mental health treatment programs offered at Springbrook Behavioral Hospital:
Intensive Treatment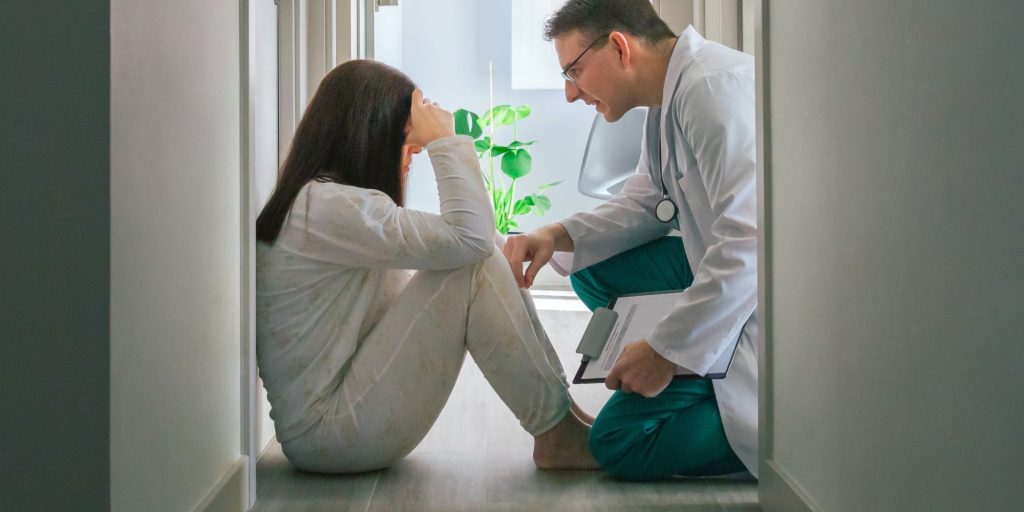 Someone may wish to visit a mental health center if they are in the midst of a mental health crisis. In these cases, when they need immediate, urgent support, they can enroll in an intensive treatment program. These programs connect patients with crisis stabilization teams that work to de-escalate the situation and help them make a swift return to daily living.
The intensive counseling services available at Springbrook Behavioral Hospital consist of numerous evidence-based therapeutic treatments, such as:
Group therapy
Family therapy
Psycho-educational focus groups
Recreational activity groups
Medication education
Discharge and aftercare planning
Each treatment activity works to boost a different coping skill, undo unhealthy habits, increase overall awareness, or repair important relationships. Time at an Oglethorpe mental health center is never wasted. At Springbrook Behavioral Hospital, we always prioritize recovery and search for ways to elevate it every day.
Partial Hospitalization Program
Inpatient care can sound too intensive for some people. For instance, they may not have that much time to commit, or they may be in a stable enough place that they feel like they don't need that level of support.
Either way, those individuals may instead benefit from a partial hospitalization program (PHP). Treatment plans developed during PHPs are not less effective than those made for inpatient treatment. In many cases, they actually resemble each other quite closely.
Thus, the biggest difference between a PHP and an inpatient program involves the time commitment. PHPs ask patients to visit the mental health center five times a week. They may stay for several hours, but instead of sleeping there overnight, they return home afterward and remain there during weekends.
Dual Diagnosis
When someone lives with mental health and substance abuse issues, they are referred to as co-occurring disorders. In these cases, symptoms of both conditions often feed into each other. If either remains untreated, both could worsen in turn.
For this reason, many Oglethorpe mental health centers offer specialized dual diagnosis treatment, and Springbrook Behavioral Hospital is no exception. Dual diagnosis utilizes many of the same treatment options as other treatment programs, but it places a special emphasis on addiction and its effects on mental health.
In addition, dual diagnosis programs often go hand-in-hand with detox services. This partnership tackles the physical dependency associated with substance use. Dual diagnosis programs also include relapse prevention planning to help individuals stay sober after quitting alcohol or drugs.
Mental Health Center in Brooksville, Florida
If you live near Brooksville, Florida and are in need of a mental health center, consider Springbrook Behavioral Hospital. Our carefully cultivated mental health services provide much-needed support to all who enter our care. Furthermore, as an Oglethorpe treatment facility, we carry the wisdom and expectations gained through over 20 years of mental health experience.
Whether you need treatment for depression, anxiety, substance use disorder, or another condition, we want to help you take the next step forward. Springbrook Behavioral Hospital proudly serves our community by promoting healing through positivity and group support.
To learn more about our behavioral health programs, call our admissions team at 352-600-3288. If you need more time to organize your questions, you may also submit a confidential contact form online. No matter how you choose to reach out to us, we await your arrival with compassion and respect.
Above all, remember that it is never too late to seek help for your mental health. By taking advantage of the resources available at a mental health center, you can overcome any obstacle and reclaim control over your life.