Drug and alcohol addiction can wreak havoc on someone's physical and mental health. Substance abuse can also dissolve relationships, lead to financial difficulties, and trigger other concurrent mental health issues. Fortunately, professional treatment can help. Going to rehab in Port St. Lucie, Florida teaches individuals vital coping skills and helps them move past their addictions.
However, for many people, that's easier said than done. In fact, most people with a substance use disorder will not seek professional help. This is due to numerous barriers to addiction treatment, including financial hurdles, social stigma, and ineffective treatment programs.
To improve the quality and accessibility of mental health care, Oglethorpe, Inc. supports treatment centers all across Florida and beyond. We provide equipment, training, and other invaluable resources to help rehab centers and their staff members become the best versions of themselves.
If you are searching for an addiction rehab in Port St. Lucie, Florida, Oglethorpe can connect you with one of our local treatment centers. With an emphasis on respect, compassion, and recovery, our rehab facilities stand among the best for those hoping to overcome substance abuse.
Signs You Need Rehab in Port St. Lucie
Before attending drug and alcohol rehab in Port St. Lucie, many people feel as though they stand at a crossroads. From their perspective, it may be hard to decide whether they need to seek professional treatment, or if they are just overinflating their symptoms.
However, if you suspect you have an unhealthy relationship with a substance, it is unlikely that you are simply imagining it. In addition, regardless of the severity of someone's addiction, rehab exists to help them overcome it before it can worsen any further. Questioning whether someone's symptoms are "bad enough" to justify professional help will only serve to delay life-changing care.
If you still have doubts, consider these common signs you may benefit from seeking rehab in Port St. Lucie:
Spending most time using, buying, or recovering from substances
Wanting to stop using a substance but being unable to
Social isolation or relationship problems
Extreme or erratic mood swings
Difficulty completing tasks at work, school, or home
Trouble meeting basic needs (food, sleep, hygiene, etc.)
With that in mind, it is also important to remember that everyone has a unique experience with addiction. Ultimately, the best way to find out whether you would benefit from professional rehab is to reach out to one and set up a psychiatric assessment. Every Oglethorpe treatment facility is staffed by licensed physicians and psychiatrists who can help you evaluate your symptoms.
Finding Rehab in Port St. Lucie
Once you acknowledge that you need help to overcome drug and alcohol addiction, the next step involves finding a nearby treatment facility. This can be an intimidating part of the process, as there is a lot of information to sort through. It is important to learn what to look for ahead of time so that you can identify green flags in the facility you choose.
Fortunately, if you or a loved one are battling substance abuse and looking for rehab in Port St. Lucie, Florida, Oglethorpe can help end your search. Port St. Lucie Hospital is a 75-bed inpatient mental health facility located near the Savannas Preserve State Park. For those interested in going to rehab in Port St. Lucie, this facility stands as one of the best options.
As an Oglethorpe treatment center, Port St. Lucie Hospital adheres to our high standards and expectations for mental health care. Furthermore, with 20 acres of beautiful land, Port St. Lucie Hospital makes it easy for patients to feel removed from external stressors. During treatment, they can dedicate all their focus to recovering from substance abuse.
Drug and Alcohol Rehab Programs
Those who go to rehab in Port St. Lucie at our treatment facility will have access to several different recovery programs. Someone may end up attending all of them, while someone else may only enroll in one. Either way, know that there is no "incorrect" route to self-improvement. Our addiction specialists will assess your needs and recommend a recovery path tailored to your situation.
Medical Detox
If you seek rehab in Port St. Lucie, the first treatment program you go through may be a medical detox. Detoxing is a vital step of overcoming addiction because it allows the body to re-learn how to function without drugs or alcohol.
After months or years of physically relying on a substance, the detox process can be difficult on the body and mind alike. Thankfully, a medical detox program can alleviate uncomfortable and dangerous withdrawal symptoms by placing patients under 24/7 medical supervision.
For interested and eligible patients, our detox program also utilizes medication-assisted treatment (MAT). Some people worry that MAT is simply replacing one substance with another, but that ignores many crucial factors.
Namely, the medications used in MAT are typically less addictive. In addition, they often help soothe withdrawal symptoms, reduce cravings, and make the overall process more comfortable for patients. Even so, rest assured that their usage is also strictly supervised to prevent any adverse or unwanted effects.
Dual Diagnosis Treatment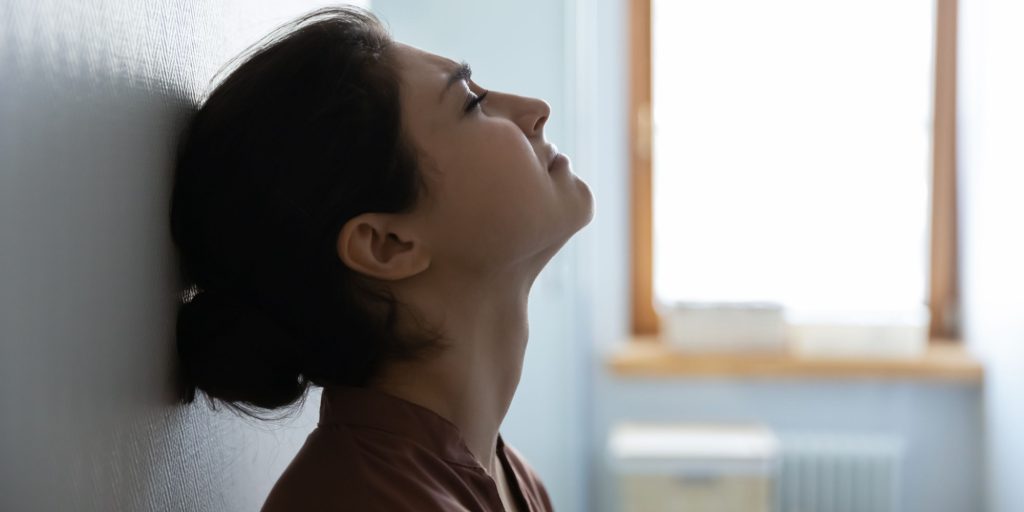 After someone overcomes their physical dependence on a substance, they may still need to tackle the mental and emotional ramifications of addiction. To do so, they may choose to enroll in an inpatient treatment program during.
The Oglethorpe rehab in Port St. Lucie specializes in dual diagnosis treatment in particular. Dual diagnosis refers to when someone has another mental illness, like depression or anxiety, alongside their addiction. These issues often appear together, with over half of the people with a substance use disorder displaying symptoms of another mental health condition at the same time.
Symptoms of addiction and those of other mental illnesses often feed into each other. This can cause both conditions to worsen, even if someone is seeking treatment for one. Because of this cyclical effect, it is crucial for individuals to seek treatment for both conditions at once—hence the existence of dual diagnosis treatment.
Our rehab in Port St. Lucie utilizes an assortment of evidence-based treatment options in its dual diagnosis program, such as:
Medication evaluation and management
Family therapy
Nutritional consultations
Links to community resources and support groups
Furthermore, every patient at Port St. Lucie Hospital develops an individualized treatment plan. Some of the above treatment options work better for certain individuals than others, which our licensed addiction experts understand well. Our flexible treatment plans ensure everyone receives the best possible care.
Partial Hospitalization
As mentioned above, the dual diagnosis program at our rehab in Port St. Lucie is a form of inpatient treatment. This means that patients live in a suite located at the treatment facility itself for the duration of treatment. Each day offers structure, routine, and stability in a way they may not find elsewhere. Similarly, inpatient programs provide the most exposure to our treatment modalities.
However, patients can also receive dual diagnosis treatment in another form: through our partial hospitalization program (PHP). This is a less intensive treatment program in which patients continue to live at home. Instead of staying on site, they attend therapeutic activities for several hours a week.
The PHP at our rehab in Port St. Lucie is most effective for individuals who have:
Completed a detoxification program
Access to a sober, encouraging home environment
Intrinsic motivation to show up to treatment and work through challenges
A strong, existing support network
Moreover, the above are only a few of the traits found in good candidates for partial hospitalization. Based on other factors, someone's assessment team may recommend a different treatment program. Likewise, even someone who does not meet all of the above criteria may still find that a PHP is the best option for them.
Go to Rehab in Port St. Lucie, Florida
Port St. Lucie Hospital is an Oglethorpe treatment facility with experience treating substance use disorders and other co-occurring mental health problems. By attending any of the treatment programs discussed above, you can learn crucial skills to manage your symptoms and overcome your reliance on substances.
If you have any questions about our treatment programs, or you want to start rehab in Port St. Lucie today, call our admissions team at 772-408-5871. If you need more time to gather your thoughts, you may also submit a confidential contact form directly on the Port St. Lucie Hospital website.
When you're ready to get better, we're ready to help. The effects of addiction don't have to control your life forever. Reach out to us today and we can help you achieve long-term sobriety and stability.