The physical and mental scars left by military service can push veterans to use substances to cope. When this happens, "just one" pill or drink can turn into a pattern of addictive behavior. Fortunately, it doesn't have to end there. Veteran addiction assistance programs can help service members overcome addiction and regain control of their lives.
To that end, Oglethorpe, Inc. helps to connect individuals with treatment centers near them. If you are a veteran in the DeLand, Florida area, and you need addiction assistance, consider reaching out to Heroes' Mile, the addiction treatment center made to help military service members, veterans, and their families.
Veteran Addiction: an Overview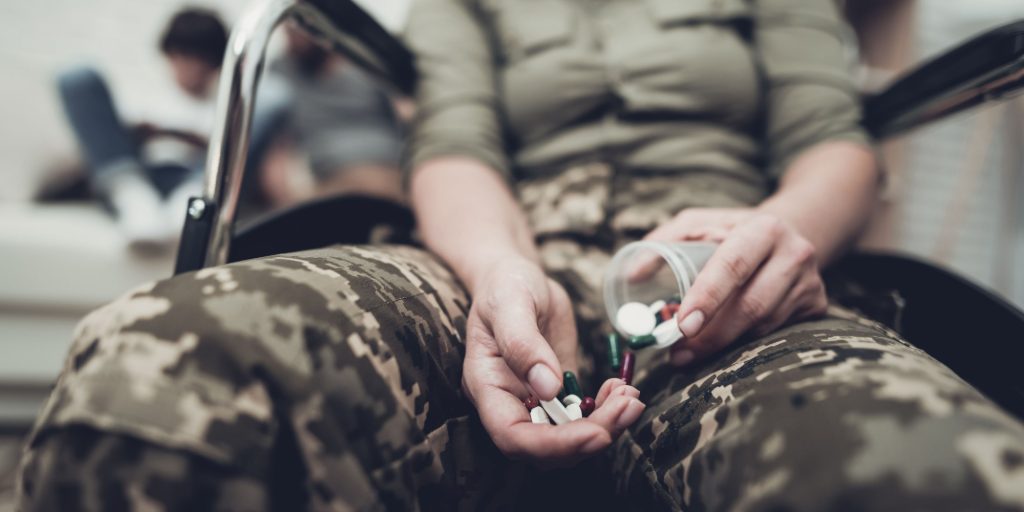 Though it may feel isolating, it is not abnormal to need veteran addiction assistance. Compared to the general population, veterans are more likely to develop substance abuse issues. In fact, more than one in 10 veterans have been diagnosed with a substance use disorder. Most experts attribute this to veterans' increased likelihood of living through traumatic events.
For similar reasons, veterans are also at a high risk of developing mental illnesses like post-traumatic stress disorder (PTSD). These conditions are not mutually exclusive, either. Substance abuse and mental health issues often go hand-in-hand, especially if someone tries to use drugs or alcohol as a coping mechanism.
Military experiences that can contribute to veterans' addiction and mental health issues include:
Training accidents
Grief and loss
Harsh physical demands of active duty
Food insecurity
Service injuries
Because of the major overlap between substances and mental health, veteran addiction assistance programs often include treatment modalities that aim to boost overall mental health as well. Read more about that below.
How Is Veteran Addiction Treated?
Oglethorpe, Inc. takes veteran mental health very seriously. We want to provide the highest level of care possible without sacrificing compassion or respect. At Heroes' Mile, our local chapter in DeLand, Florida, we see this mission fulfilled.
Put simply, veterans who need professional support to overcome substance use disorder can find the help they need at Heroes' Mile. There, our veteran addiction assistance programs utilize a variety of evidence-based treatment options, all of which have proven to help people recover from drug or alcohol abuse.
For example, during addiction treatment, veterans may participate in any of the following treatment modalities:
Some treatments used in veteran addiction assistance, such as EMDR therapy and TIR therapy, are particularly beneficial for veterans with PTSD. While they may not target addiction specifically, these therapies are crucial for veterans to process past trauma in healthy ways. As they heal from those traumatic experiences, it becomes much easier to recover from substance abuse as well.
Veteran Addiction Treatment Programs
Heroes' Mile understands that everyone has a unique experience with drug and alcohol addiction. To account for the wide range of our patients' situations, we offer multiple addiction treatment programs at different levels of intensity.
Therefore, anyone searching for veteran addiction assistance can find the best treatment program for their needs in DeLand, Florida. All they need to do is reach out to the admissions experts at Heroes' Mile, who will gladly listen to their story and evaluate their most pressing needs.
Drug or Alcohol Detox
Many individuals who seek veteran addiction assistance do so to overcome the physical constraints of substance abuse. When someone develops a tolerance or dependence on a substance, they experience unpleasant withdrawal symptoms upon trying to quit.
To help manage these symptoms, Heroes' Mile offers a medical detox in which patients remain under 24/7 medical supervision. A team of licensed physicians and addiction experts monitors their status to keep them as comfortable as possible throughout the process.
It is important to detox at a veteran addiction assistance center for safety reasons as well. In rare cases, withdrawal symptoms may include dangerous complications like seizures. For those who attempt an at-home detox, the resources they would have at a medical facility are unavailable. This often means early relapse, as withdrawal symptoms can become overwhelming even for people who desperately want to get sober. In this way, attending a medical detox ensures that any complications can be met with swift action.
Residential Rehabilitation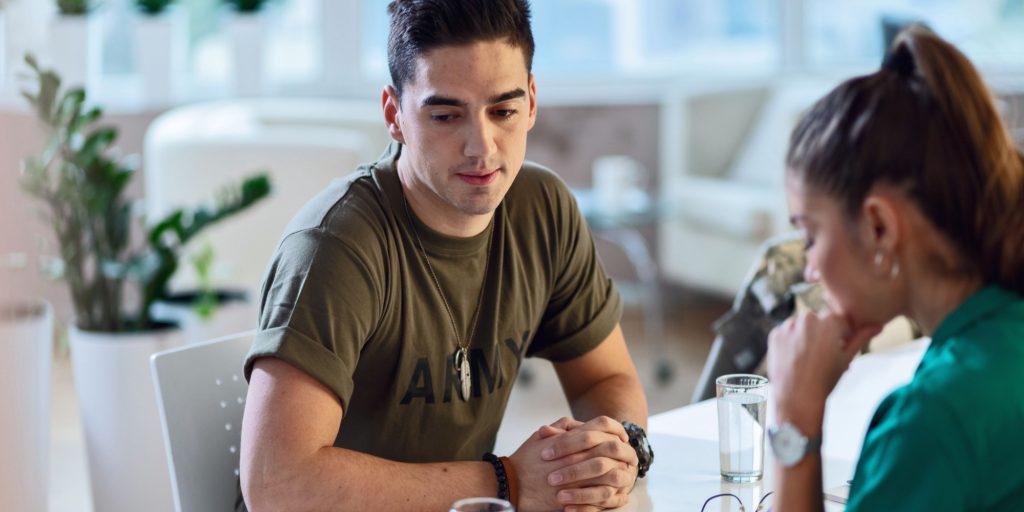 Following detox, some people may benefit from additional addiction treatment. Even if they flush a substance from their body on a physical level, they often need to heal the underlying causes of their addiction to prevent relapse and stay sober. This stage of treatment is normally where treatment options like psychotherapy come into play.
The most intensive level of veteran addiction assistance can usually be found through a residential rehab program. Also known as inpatient treatment, a residential treatment program involves patients moving into an on-site suite for the duration of care.
During this time, they participate in structured days of therapeutic activities and psychoeducational focus groups. Patterned, planned days can help reintroduce a sense of routine and stability to their lives. In turn, it becomes easier to tackle the core issues driving their substance abuse.
Partial Hospitalization Program
Not everyone who needs veteran addiction assistance needs the most intensive form of treatment. For example, some people experience less severe symptoms. Alternatively, someone may graduate from residential rehab but still need some degree of support to continue their recovery journey.
In either of these cases, someone may consider a partial hospitalization program (PHP). PHPs are effective options for individuals with a sober, supportive home life. This is because when someone chooses a PHP, they return home at night and during weekends. If their home environment is not a safe, encouraging place, they may struggle to get the most out of treatment.
PHPs continue to provide valuable support as a means of veteran addiction assistance. At the same time, they introduce a higher level of independence that allows patients to start reintegrating into their communities and putting what they learn during therapy into practice.
Intensive Outpatient Program
The last veteran addiction assistance program available at Heroes' Mile is the least intensive. However, that does not mean it is less effective or beneficial than more involved programs. In fact, research trials suggest that outpatient treatment can be just as effective as inpatient treatment for some individuals.
Much like partial hospitalization, an intensive outpatient program (IOP) tends to benefit individuals with stable home lives the most. Likewise, someone may graduate to an IOP following residential rehab. Psychiatric assessments can guide someone's path to recovery and help them decide how much continuous support they need as they transition back to civilian life.
During an IOP, patients visit the facility for several hours a week to participate in therapy sessions and check in with their recovery team. When they are not at the treatment center, they can continue to focus on engaging with their community, repairing relationships, and honing healthy coping skills.
Veteran Addiction Assistance in DeLand, Florida
As a treatment center exclusive to veterans, Heroes' Mile bridges the gaps other rehab centers leave open. We offer trauma-informed care that ensures no veteran feels isolated, ostracized, or unheard while at our facility. Furthermore, as an Oglethorpe treatment center, Heroes' Mile adheres to only the highest standards for quality across the board.
If you are interested in learning more about the veteran addiction assistance offered at Heroes' Mile, please reach out to our admissions team. You can contact us today by calling 888-838-6692 or submitting a confidential contact form on the Heroes' Mile website.
You don't have to spend the rest of your days battling addiction. With time, dedication, and the proper support, you can escape its hold and achieve long-term sobriety.